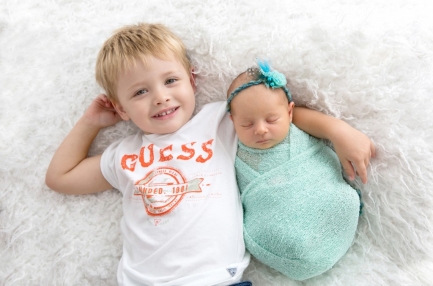 Session Types:
~ When to book your newborn session…
The best time to photograph your newborn baby is when they are under two weeks of age, with the ideal days being between 6-10 days old.  STELS Photography takes limited newborn sessions per month to ensure you have the most personalized wonderful experience.  It is therefore a good idea to contact me during your pregnancy to give me an estimated due date, I will then make a tentative booking and when you arrive home from hospital with your brand new baby you can contact me to arrange a suitable time and day for your session.
~ When to book your Family session…
Airlie Beach and the surrounding areas are renowned for the most amazing weather all year around however please keep in mind the build up and the wet season if you are planning an outdoor family session. This is generally between December to Feb when we may have to plan around and reschedule due to rain.  Sessions are best booked with 2 weeks notice to ensure your date and session time are available.
~ When to book your Maternity session…
Maternity sessions are a great way to capture your beautiful glowing baby bump.  These sessions are best held between 32 – 38 weeks of pregnancy when you are feeling great and are nice and round.
Session Locations :
~ Newborn sessions…
Newborn sessions generally take place in my custom built home based studio in Cannonvale just 5min drive from Airlie Beach.  This is where I have all the beautiful props, blankets and wraps that you can see in my portfolio and website pages.  I can however come to your home if you prefer a more lifestyle type, un-posed session.  We can take a few photos of your newborn baby beautifully wrapped and held by mum and dad outside at the end of your session however the majority of the session is done inside for both your comfort and the babies comfort and safety.
~ Family sessions…
With a plethora of options in and around Airlie beach family sessions with children over 9mths old are generally held outside at any of the wonderful locations.  This might be a beach, park or bush land.  We can discuss location options when you ring to book in for your session.   Please note some locations may require an additional travel fee.
~ Maternity sessions …
Maternity sessions are held in my custom built home based private studio or they can be at the beach or park close by.
Session length :
~ Newborn sessions …
Newborn sessions can take 2 – 3 hours which allows enough time for your newborn to feed and be comforted when necessary.  It may be a little longer if you have a toddler or other children.  No newborn sessions are rushed and we go at the pace of the baby and mum.  I want you to feel relaxed (in fact some mums and dads are so relaxed they fall asleep in my comfortable chairs while I tend to their newborn)
~ Family sessions …
Family sessions tend to run for about 1 hr depending on the amount of children and the location.  I keep the sessions very relaxed and I don't stop shooting until I am sure I have the perfect images that you will cherish forever.
~ Maternity sessions …
Maternity sessions go for about 30 mins.  These are a mini sessions to capture this beautiful stage of your life.
When can I see my photos:
You will receive a sneak preview of 2-4 images on the STELS Facebook page or this web page blog within 48 hrs of your session.
Approximately 2-3 weeks after your session you will receive your beautiful timber box with prints and USB.
Terms…
STELS Photography  reserves the right to use any photograph in any form such as, but not limited to, the use in advertising, reproduction, and copyright.  All images are copyrighted by STELS Photography, even those you purchase.  Copying, scanning or reproducing images is strictly prohibited. Print-screening images from this website is also against the law.  All offenders will be prosecuted accordingly.  Prices are subject to change without notice and are non-negotiable.  Prices are guaranteed for 30 days after your session.  Due to the custom nature of photographic products, no refunds will be issued.  By hiring STELS Photography, you agree to these terms.